Playing Video games gives joy and excitement, the coronavirus pandemic has a total lockdown, companies have been shut down, schools closed, workers relieved of their duties and most importantly people's joy and happiness have been shattered because of the increasing number of dead victims.
The world is now on compulsory holiday, and everyone is now confined within the auspices of their homes with restricted movements, no time to party, go for tourism or even go out for outdoor games and activities, staying at home has become boring.
But despite the lockdown, you can still be happy and have fun while in isolation, don't panic, there is always light at the end of every tunnel, here are seven games that you can play on PS4 or Xbox console that will make you very happy and also help you forget about this global pandemic
1. Call of Duty: Modern Warfare
Call of Duty: Modern Warfare 3 is the next chapter in the best-selling Call of Duty first-person shooter action series.
Modern Warfare 3 is a direct sequel to the previous game in the series, Call of Duty: Modern Warfare 2.
The game will continue the campaign storytelling in which the US forces struggle against an invasion by the Russian Federation following the framing of an undercover US agent in a terrorist attack on Moscow.
Not only does the game contain classic Call of Duty multi-character control, but Call of Duty: Modern Warfare 3 contains deep multiplayer support, including two-player co-op Survival mode.
The game also contains all-new kill streak categories and customizable strike packages that offer you more options to find the style that fits you best.
2. Mortal Kombart 11
Mortal kombat is back and better than ever in the next evolution of the iconic franchise.
Offers nearly infinite customization options, giving players more control and providing a deeper and more personalized experience than ever before. Players can customize their fighters with a variety of Skins, Gear, Special Abilities, Intro and Victory Cinemas, Taunts and Brutalities that can be earned via game-play.
Also Read: How to join a WhatsApp group from a link or QR code
Choose from a roster of fighters with unique abilities and Fatalities, with new characters, such as Geras, a powerful and loyal servant of Kronika who can manipulate time, along with fan-favorite characters, including, Baraka, Raiden, Skarlet, Scorpion, Sonya Blade and Sub-Zero and more.
Continue the epic saga through a new cinematic story that is more than 25 years in the making. Players will take on the role of a variety of past and present characters in a time-bending new narrative that pits Raiden against Kronika, the Keeper of Time who created existence at the dawn of history.
MORE MODES, CHALLENGES AND REWARDS. Packed to the brim with multiple modes, including the Towers oTime, which builds upon NethRealms's past games, test your skills through various challenges and find more ways than ever to continue the Mortal Kombat 11 experience.
3. NBA 2K18
Dominate the competition in NBA 2K18

The highest rated* annual sports title of this console generation returns with NBA 2K18, featuring unparalleled authenticity and improvements on the court.
Follow No One, Be The One in the NBA LIVE 18. THE ONE, is an all-new, dynamic career experience centered on your player, your choices and your legacy. Create your unique player identity and master your selected role on the court with signature abilities and traits, only you can pull off. Start your quest to be the greatest basketball player on the hardwoods across The League and the storied courts in The Streets with, or against other players in challenges delivered through LIVE Event content. Dominate the court with innovative one-on-one gameplay arming you with an arsenal of all-new moves for each position with unprecedented control and responsiveness. Your career doesn't stop here. Continue your journey and take your character's progress with you in NBA LIVE 18
4,WWE 2K20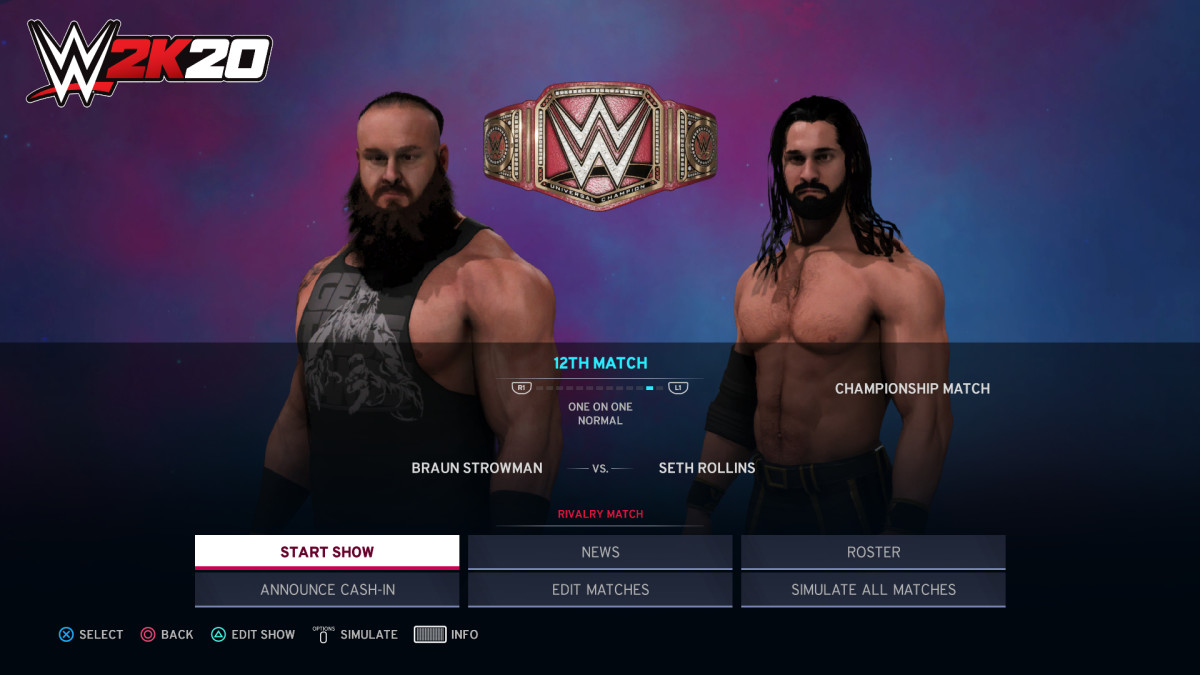 2K invites players to Step Inside the squared circle with WWE 2K20, . Your favourite WWE Superstars, Legends, Hall of Famers and NXT's best will join the festivities and celebrate the rebirth of the WWE 2K franchise! WWE 2K20 will feature key gameplay improvements, streamlined controls, and the most fun and creatively expansive entry in the franchise to date. WWE 2K20 will also feature a brand-new 2K Showcase focused on the story of the Four Horsewomen/Women's Evolution, the return of 2K Towers, an all-new MyCAREER that prominently features both male and female playable characters, and Mixed Tag Matches featuring male and female competitors.
5. Need for Speed
Need for Speed™, one of the world's bestselling video game franchises returns with a vengeance in the new Need for Speed Payback.

Set in the underworld of Fortune Valley, you and your crew were divided by betrayal and reunited by revenge to take down The House, a nefarious cartel that rules the city's casinos, criminals and cops. In this corrupt gambler's paradise, the stakes are high and The House always wins.
Craft unique rides with deeper performance and visual customisation than ever before. Push them to the limit when you narrowly escape the heat in epic cop battles. From insane heist missions to devastating car battles to jaw-dropping set piece moments, Need for Speed Payback delivers an edge-of-your-seat, adrenaline-fueled action-driving fantasy.
6.Santa Monica God Of War
Bold new beginning His vengeance against the Gods of Olympus years behind him, Kratos now lives as a man in the realm of Norse Gods and monsters. It is in this harsh, unforgiving world that he must fight to survive…And teach his son to do the same. This startling re-imagining of God of War deconstructs the core elements that defined the series—satisfying combat; breath-taking scale; and a powerful narrative—and fuses them anew.
A second chance Kratos is a father again. As mentor and protector to Atreus, a son determined to earn his respect, he is forced to deal with and control the rage that has long defined him while out in a very dangerous world with his son.
A darker, more elemental world From the marble and columns of ornate Olympus to the gritty forests, mountains, and caves of Pre-Viking Norse lore, this is a distinctly new realm with its own pantheon of creatures, monsters, and gods. With an added emphasis on discovery and exploration, the world will draw players in to explore every inch of God of War's breathtakingly threatening landscape—by far the largest in the franchise.
Please note, an internet connection and PlayStation Plus may be required to play this game.
7. FIFA 18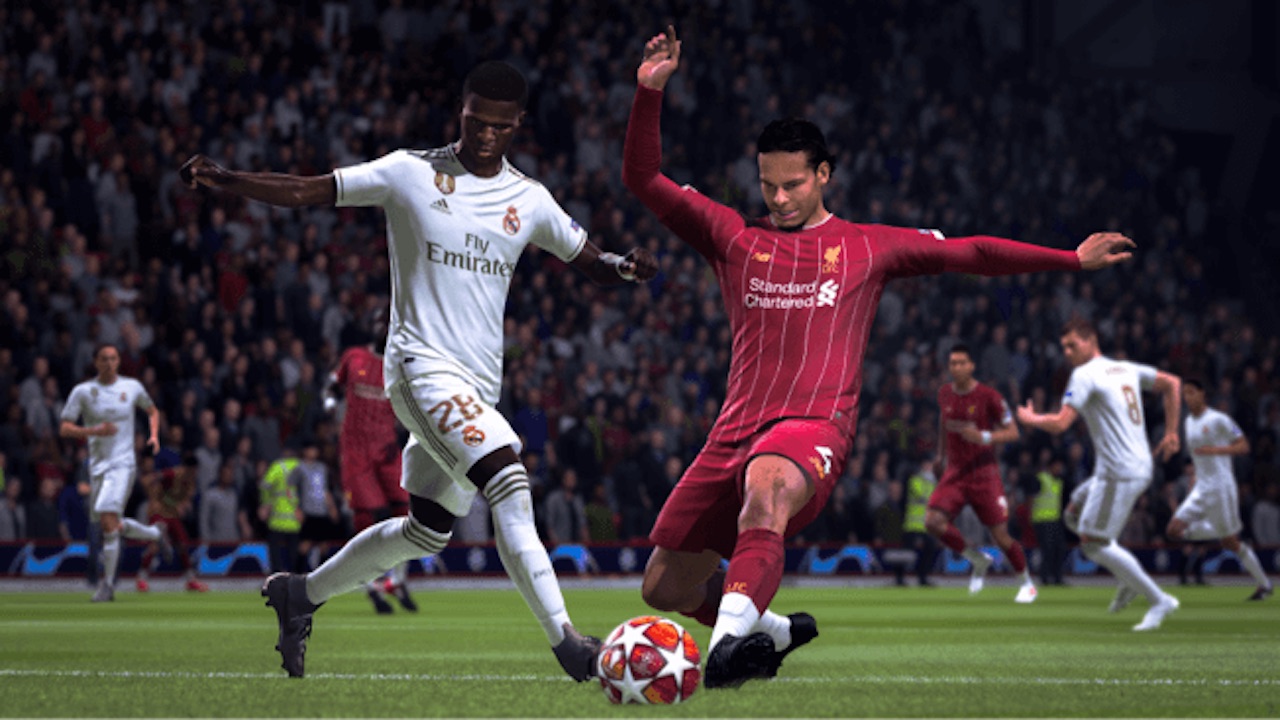 Powered by Frostbite, EA SPORTS FIFA 18 blurs the line between the virtual and real worlds, bringing to life the players, teams, and atmospheres of The World's Game. Move with Real Player Motion Technology to unlock Dramatic Moments in the world's most Immersive Atmospheres. And go on a global journey with a star-studded cast of characters in The Journey: Hunter Returns. In FIFA Ultimate Team, FUT ICONS, featuring Ronaldo Nazário and other football legends, are coming to FIFA 18.
Wonder Goals: New locomotion and finishing animations unlock more fluid striking and heading, combining to increase the potential for more dramatic finishes. Player Personality ensures the heroes of the game stand tall in the biggest moments, finishing more often on the biggest stages.
New Player Positioning: With more freedom in motion, your teammates examine the pitch and react accordingly; darting forward in coordinated runs, or moving into space to provide consistent attacking support. New player positioning gives you a well-balanced and spread pitch with more opportunities in time and space to read the play.• Team Styles: A deep set of authentic playing styles attributed to several teams put the most-recognized tactics on the pitch in FIFA 18 – now in AI you will immediately recognize the tiki-taka of some of Europe's best clubs or the high-pressing style of teams in the Premier League. Feel a change in defensive and attacking approaches every time you choose a new club or opponent.